My name is Hayley Mcleod and I am truly blessed to be a Marriage Celebrant. I am also a Commissioner for Declarations and am first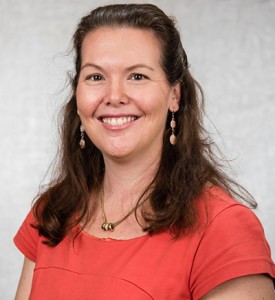 aid qualified. My family and friends are the two most important elements in my life and bringing people together to celebrate the love of two people is precious and something I have the privilege in being able to do.
I have been married to my wonderful husband for over ten years and have two beautiful children. When I am not a celebrant I am a marketing manager and finance assistant with a background in event management and creative writing. I also enjoy running, swimming and yoga.
I love helping make people's lives easier and working with them to make their vision a reality. It is an honour for me to meet people's family and friends and celebrate their love and their lives.
Contact me if you want a celebrant who is fun and young to help you create a unique and memorable ceremony.
What my clients say……."Hayley thank you so much for everything, you made our day so special, we are so happy you were our celebrant!! We would love you to come see the house when its finished!! Talk soon, thanks again" xo Mr & Mrs Wilson

"Thanks Hayley for everything! You were fantastic and made it such a special ceremony!" J. Edwards

"Thank you so much for marrying us. It was so lovely to have you here for our special day." T.Wells
Please like me on Facebook: 

Hayley Mcleod – Civil Celebrant, Celebrant, Brisbane Celebrant, Celebrant Brisbane, Same Sex Couples, Same Sex Marriages, Gay Weddings. Wedding Celebrant – Brisbane, Gold Coast, Sunshine Coast, Redcliffe, Scarborough, Northside, Southside. Affordable Weddings – Only $495. Redcliffe, Scarborough, Northside, Southside.
Brisbane Celebrant – Young Celebrant Brisbane – Marriage Celebrant Brisbane – Fun Celebrant Brisbane – Naming Ceremonies Brisbane – Commitment Ceremonies Brisbane – Budget Celebrant Brisbane –  Celebrant Brisbane – Civil Partnership Ceremonies Brisbane – Civil Celebrant Brisbane – Vow Renewals Brisbane – Young Marriage Celebrant – Marriage Celebrant Redcliffe – Marriage Celebrant Scarborough – Celebrant Redcliffe – Celebrant Scarborough – Affordable Celebrant Brisbane – Affordable Celebrant Redcliffe – Same Sex Marriages Brisbane,Same Sex Weddings Brisbane
ABN: 29 153 487 622